About Us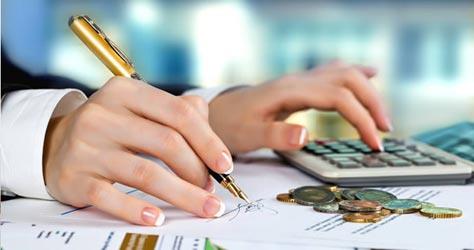 The Citizens' Cooperative Bank Ltd. Jammu is the "First and Largest Urban Cooperative Bank in the Jammu & Kashmir. The Bank was registered as Cooperative Societies under J&K Cooperative Societies Act 1960 on 4th of March 1978.Reserve Bank of India Issued Licence NoACD.J&K 114P in favour of The Citizens' Cooperative Bank Ltd., Jammu on 14-08-1978 to carryon banking business in India. The bank with its registered office and its first branch at Moti Bazar Jammu commenced banking business on 3.10.1978. At the outset bank had only 738 Share holders with total Share capital of Rs.1.96 lacs including Govt. share capital of Rs.1.00 lac. The area of operation of the bank at the time of commencement of its business was confined to the Municipal limits of Jammu City which has now been extended to the whole of Jammu Province. The Bank has been fully computerized under Core Banking Solution
Our Setup:
The physical organizational structure of the bank is as per following:-

The Bank has its Administrative office at 68 B/D Gandhi Nagar Jammu. Managing Director of the bank operates his office at Administrative Office. The office accommodates its Personnel/Estt section, Legal section, Loan section, Membership section, Statistical section, Inspection section , IT section.
BRANCHES:
At present, the bank has 11 branches and 4 Extension Counters as per following:
1 Moti Bazar
2 Vinayak Bazar
3 Ware House
4 New Plots
5 Shastri Nagar
6 Kanak Mandi
7 R.S.Pura
8 Gangyal
9 Transport Nagar
10 Akhnoor
11 Vijaypur
EXTENSION COUNTERS
1 Janipur
2 Chhanni Himat
3 Sheikhnagar
4 Talab Tillo

Bank owns a Yard/Plot situated at Transport Nagar where the bank parks bank's vehicles as well as seized vehicles etc. The bank has also another plot situated at Rail Head Complex Jammu for proposed premises of bank's Head Office.
Objectives:
The Bank is functioning as a mini Commercial Bank in Cooperative Sector and much care is being taken to cater to the needs of weaker section. The funds collected in the shape of Deposits are being used only by members/share holder of the bank within Jammu province unlike other Commercial Banks who transfer their funds for investment to other parts of the country.

Major Areas of Financing:
1. Small Scale Industries
2. Transport
3. Retail Traders
4. Professional and Self Employed
5. Consumer Loans
6. Housing Loans
7. Education Loans
8. Agriculture Loans
9. Personal Loans.